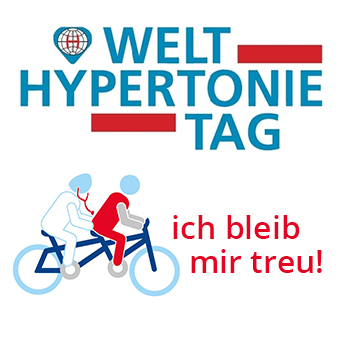 World Hypertension Day
May 10th, 2017
World Hypertension Day takes place on May 17th every year. It was initiated in 2005 by the World Hypertension League, a parent organization for many national associations. The day, as well as the league, aim to clarify the dangers of hypertension (high blood pressure), preventative measures that can be taken, how to recognize high blood pressure early, and which treatments are most effective. When untreated, high blood pressure can lead to heart attack and atrial fibrillation. It often develops sneakily and is unrecognized. The patient's condition increasingly worsens over time. High blood pressure can be influenced by genetics. However, an unhealthy lifestyle with too much high-fat food, frequent alcohol consumption, stress, and smoking all coupled with too little exercise are more often responsible.
The Hypertension League creates a new campaign each year for World Hypertension Day, which touches on various topics over 12 months. In 2017, the theme "Know your Numbers" is highlighted, addressing the issue that 20% of the population is not aware of the fact that they suffer from high blood pressure and that one out of every 10 people affected does not accept treatment. Studies have also shown that patients are more engaged and satisfied, when treatment is determined in an open dialog with their physicians. The campaign aims to improve the collaboration between physicians and patients when determining treatment, and to support those with hypertension in attaining an optimal blood pressure.
Learn more about high blood pressure in our specialty article and how CardioSecur can help at "Why CardioSecur Active?".