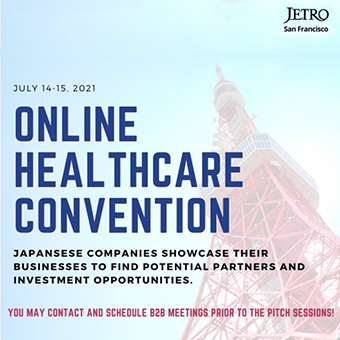 CardioSecur at the Online Healthcare Convention
The Frankfurt-based Medtech company CardioSecur is proud to attend the event organized by JETRO.
CardioSecur will be a guest at the Online Healthcare Convention which takes place on 14th and 15th July 2021. The event focuses on Digital Health, Health Devices/Materials, and many related topics. The Japan External Trade Organization (JETRO) invites Japanese companies, corporate venture capital groups (CVCs), accelerators, new tech/business hunters to make a reverse pitch on the topic of healthcare to potential collaborators.
It welcomes as attendees in particular, individual companies and tech partners from around the world. CardioSecur is proud to show its ongoing commitment in Japan. The German-based developer of clinical-grade, mobile ECG technology has already attended events by JETRO in the past such as the Yokohama Regional Business Conference in 2019. CardioSecur currently stands in scientific collaboration with Yokohama City University on novel ECG systems.