Health Insurers and Corporate Partners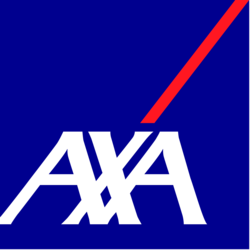 AXA runs a program for health, nutrition, and lifestyle under the brand name MY EASY SANTE. Users may access relevant content and exclusive products either web or app-based to support their wellbeing. Partner companies to the AXA program evidence unique quality and performance levels and have been selected by AXA as the best in their class. CardioSecur Active is proud to support the program in the area of heart health.
Learn more on "My easy santé" website: www.myeasysante.fr
The REBECA Health Care GmbH is a service enterprise specialized in integrated care contracts in healthcare with an emphasis on medical specialist care. Its activities are at the intersection of ambulatory and in-patient services. As a comprehensive service, integrated care contracts represent an innovative solution in healthcare. They also promote the networking of various specialist disciplines and sectors In order to improve the quality of patient care. CardioSecur Active is made available, free of charge, to patients from many integrated care contracts for a period of 24 months by their health insurers. Please contact our contract management partner, REBECA Health Care GmbH, or the CardioSecur customer support for more information.
Zentrum für Telemedizin Bad Kissingen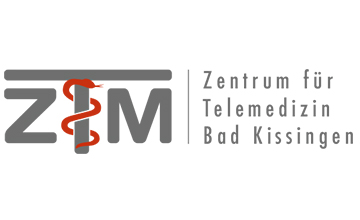 The Center for Telemedicine in Bad Kissingen (ZTM) develops sustainable telemedicine networks in the sectors of emergency services, disaster control, hospitals and care facilities. Their goal is to offer the best possible medical care through new treatment methods and innovate medical products.
CardioSecur is one of the newest telemedicine products at ZTM and is regularly presented as a partner of the center.
CardioSecur Cooperation with Novitas BKK
A heart attack can be avoided with a healthy lifestyle. Conscious nutrition, activity and paying attention to the signals of one's own body play an important role. CardioSecur works together in this effort with Novitas BKK. Novitas BKK supplies their customers with CardioSecur free of charge as part of an integrated care contract.
The Novitas BKK reimbursement program offers:
Free use of CardioSecur
Consultation and installation at a participating local office
Prerequisite for participation: cardiac procedure
For further details about the requirements for participation, please contact Novitas BKK.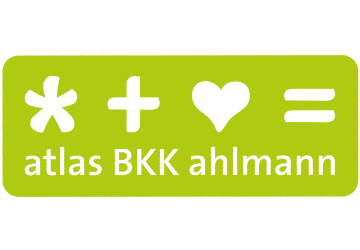 Cooperation with atlas BKK Ahlmann

A healthy lifestyle can significantly reduce cardiovascular complaints. This includes everyday things like a healthy diet, sufficient exercise and listening to the signals of your body. CardioSecur also supports you in cooperation with atlas BKK Ahlmann.
Regular and early cardiac checks can aid in the early detection of cardiovascular disease and help prevent more serious diseases.
The altas BKK Ahlmann provides CardioSecur Active to insured persons who have already had heart surgery free of charge as part of an integrated care.
For more details about the conditions of participation contact your atlas BKK Ahlmann.
www.atlasbkkahlmann.de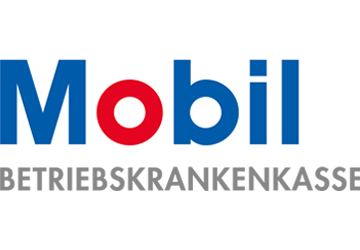 Patients who have had heart surgery and have BKK Mobil Oil health insurance can now receive feedback on the condition of their heart health at any time. This is made possible by the handy smartphone ECG CardioSecur Active, which is made available to those affected by their doctor as part of their therapy. The prerequisite for this is the participation of the treating physician in the program.
The costs for the mobile ECG will be covered by BKK Mobil Oil for 24 months.
Learn more on the Mobil BKK website: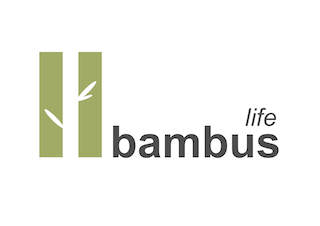 BambusLife, in cooperation with ANTEL, Uruguay's premier telecommunications company, provides CardioSecur in South and Latin America and is going to launch in 20 countries. CardioSecur helps to reach people in remote places, where no medical specialist might be available, but a paramedic or nurse is present and able to help.
Learn more on their (spanish) website: bambus.life
Since 2011, Machtfit has been promoting the health and satisfaction of workers in Germany. Machtfit offers employers completely new options. Their goal is to develop an operational healthcare management system that is easy and attractive for all players (employers, healthcare managers, employees). They therefore link digital solutions with proven concepts from classic healthcare management. Together with more than 4,000 healthcare partners in Germany (i.e. fitness and yoga studios, physical therapy practices), Machtfit offers its customers an attractive and sustainable operational healthcare management system. Over 100 companies such as Deutsche Bahn, ADAC and AOK are already profiting from their healthcare solutions.
CardioSecur supports Machtfit with articles on the topics of fitness, nutrition and health.
SV Darmstadt 1898 e.V. is a German soccer team that successfully plays in the 2nd national league. CardioSecur is used by Darmstadt 98 as a mobile ECG to measure resting heart rates. It can also be used when an existing arrhythmia is suspected. It is not intended to replace an emergency ECG in the case of an acute medical situation. Through its easy operation, CardioSecur offers the possibility to diagnose arrhythmias on site. To do this, physical therapists attach the electrodes and transmit the data immediately to the team physician Dr. Alexander Lesch. The transfer of ECG data to the medical team occurs quickly, and is compliant with data privacy regulations (it is anonymised). This makes it possible to quickly examine the heart's functioning when players complain of palpitations. The team physician can thereby assess unclear situations and clarify if the situation is serious as quickly as possible. When this is the case, quick and targeted diagnostics follow in close consultation with the physician team.
"The advantages of CardioSecur are its rapid and easy attachment of only four electrodes as well as its swift data transfer via iPhone, which save a considerable amount of time." Team physician Dr. Alexander Lesch