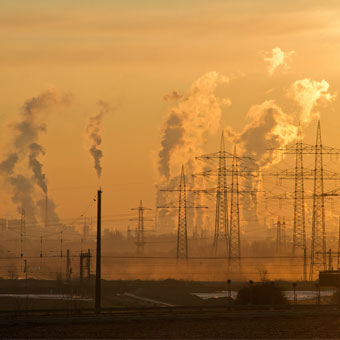 Study shows: a rapid increase in nitrogen oxides can increase the risk of a heart attack
At the end of last week, the Federal Administrative Court in Leipzig decided that local authorities can block roads or areas for diesel cars to ensure that health protection limits are observed. The starting point for the decision now taken by the Federal Administrative Court was a complaint by the German Environmental Aid (DUH) for compliance with the limit values for nitrogen oxides, which are largely derived from diesel exhaust gases. The DUH had first filed a complaint at the administrative courts in Stuttgart and Düsseldorf.
And the first cities that want to implement the driving ban are already in the starting blocks, led by Hamburg, Stuttgart or Berlin. Apart from the whole discussion about the problems now facing owners of diesel cars, e.g. who is liable for the costs incurred and how the whole thing can be implemented in practice, the decision has one more component that has unfortunately been neglected in the discussion so far: the health aspect of possible driving bans.

Even though numerous "experts" are currently saying in a prayerful way that there is hardly any connection between diesel cars in city centres and air pollution, the topic seems to be particularly relevant for heart patients.
Many people are aware that high concentrations of nitrogen oxide are harmful to health and also increase the risk of heart attacks, especially when they certainly exceed limit values. However, researchers at the University of Jena have now shown in an epidemiological study that the short-term risk of a heart attack also increases if the nitrogen oxide content in the ambient air rises rapidly within 24 hours. Even then, if the limit values generally set as a health hazard have not been exceeded.

According to study co-author Prof. Dr. Matthias Schwab, "the acute risk of heart attack in our study doubled somewhat if the nitrogen oxide concentration increased by 20 micrograms per cubic meter within one day.
Conclusion: This means that the risk of heart attacks increases not only when exposed to very high nitrogen oxide concentrations, but also when these rise very rapidly within a short period of time. And this means that nitrogen oxides can be dangerous for heart patients even if they occur in apparently low concentrations. A fact that should not be neglected by those affected!
Do you know your risk of heart attack? With CardioSecur you can detect changes early and act quickly. In this way you prevent damage to your heart and ensure your quality of life. You can find more information here.