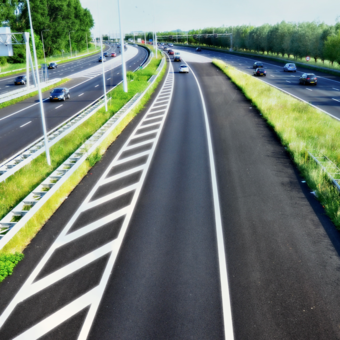 Dangers of Driving- for your heart?
July 1st, 2017
Guest entry from Dr. Peter Kenedi
The media regularly report incidents in which drivers suffer from a heart attack or become unconscious while at the wheel. For many people, driving means stress. Poor visibility and time pressure cause the heart to race, the hands to sweat and the blood pressure and heart rate to rise. At a car rally from ADAC in Oberehe, CardioSecur performed a 22-lead ECG. The analysis of the ECG (Figure 1) showed a base heart rate of 90 beats per minute, with episodes of tachycardia up to 160 beats per minute.
How risky an elevated heart rate can be for individuals with cardiac problems while driving can be illustrated with an example from a regular day in the clinic:
During a stress ECG, the heart rate of a 65-year-old patient rises to 130 beats/minute. This causes heart attack symptoms to occur due to pre-existing narrowing of the arteries (coronary stenosis). The patient experiences angina pectoris (chest pain), and clear ECG changes develop which suggest a circulation disturbance.
If these symptoms occur while driving, this can quickly become dangerous, and not only for the driver. The German Society of Cardiology has drafted guidelines for the suitability to drive for various cardiac disorders. Here it is clearly explained when a patient may drive again following a heart attack, bypass operation, pacemaker or defibrillator implantation. It is also the responsibility of the physician to inform the patient when he is allowed to drive following heart disease.
Via regular heart checks, you can better assess your heart health and recognize heart damage earlier. CardioSecur offers you the possibility to record a profound ECG with up to 22 leads, providing improved recognition of circulation disturbances (infarction) and arrhythmias.
Evaluation of the ECG recording performed during the car rally:
The car rally had multiple phases. A BMW first drove on public streets, followed by additional so-called "value checks" on various surfaces (asphalt, gravel).
More information about your heart health for vacation season can be found in our summer special.