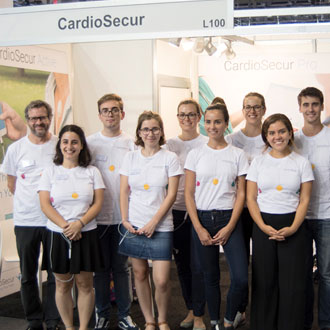 Our Week in Barcelona at the ESC Congress
September 10th, 2017
The annual European Society of Cardiology Conference was held in Barcelona this year, and as usual, CardioSecur was there! 7 of us travelled to Spain where we had not one, but two, stands. This year we had the honour of participating in the Digital Health Area (hosted by 4YFN, the startup business platform of Mobile World Capital Barcelona), where we had the opportunity to showcase CardioSecur in a specialised forum along with other digital health innovators. We had a full week engaging in cardiology - read further for some of our highlights:
A visit from Dr. Heart: As the conference got started on Saturday, Dr. Heart stopped by to say "hello"- always nice to see a familiar face!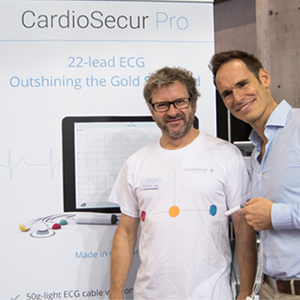 Chats with current users: Whether stopping by to see what is new this year, to ask questions, or to share their CardioSecur experience with us, it was great hearing from those who know and use CardioSecur!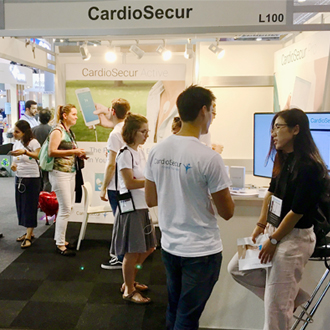 Conversations with new users: Demonstrating and explaining CardioSecur never gets old - we love seeing people's reactions when they realize that our ECGs are live!
Making the news: We got to talk to Klaudia Gavrillis from DocCheck, who wrote about her take on the acceptance of technology within the medical field (including her thoughts on CardioSecur!). Read her article here.
Markus' presentation in the digital health area: On Monday, Markus had the opportunity to present CardioSecur to an enthralled audience looking to learn more about the latest mobile cardiac innovations.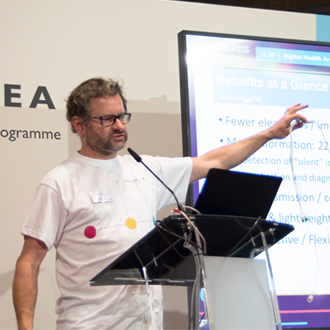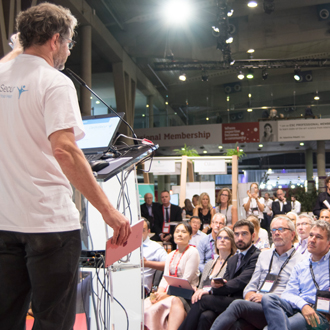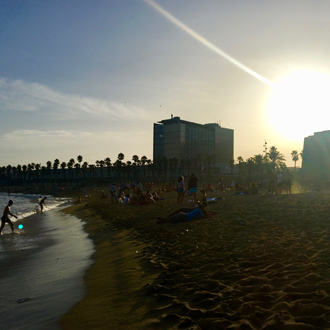 Beach time: What better way to end the day than at the beach? We of course found time at the end of each day to enjoy the beach and eat lots of tapas!
Thanks to everyone who stopped by our stand and asked questions, gave us feedback, tested CardioSecur, and said hello. We are back in Frankfurt and are already looking forward to Munich in 2018!