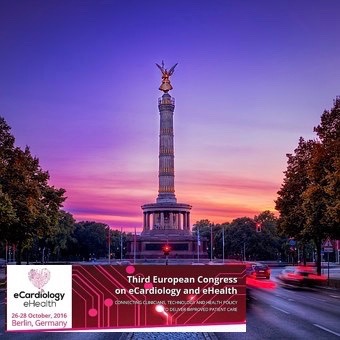 Third European Congress on eCardiology and eHealth
October 27th, 2016
CardioSecur will be present at the Third European Congress on eCardiology and eHealth from October 26th until October 28th in Berlin. The Congress offers medical personnel a platform to discuss opportunities for improvement of patient care using eHealth in the cardiovascular field.
The use of eHealth technologies is continuously expanding into clinical practice, requiring clinical needs to be taken into consideration when developing this technology. At this forum medical personnel, technology developers and health insurance providers can get together to share ideas and present their new developments. Come visit us at our stand to see how the future of healthcare in the area of Cardiovascular Disease can be linked to your smartphone (stand K)!
We are looking forward to your visit!