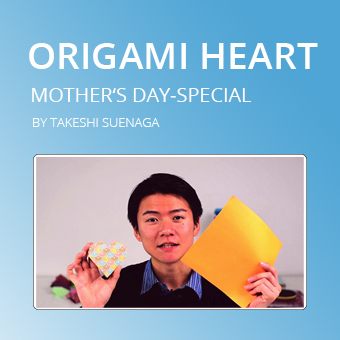 May 14th is Mother's day
May 10th, 2017
Mother's Day comes around every year, and every year you get your mom the same thing—flowers and chocolates. No new ideas this year?
We have thought of something extra special and creative for you, as everyone knows that mothers are most excited about handmade gifts!

Video: Takeshi from CardioSecur shows you how to fold an origami heart.
Don't forget: May 25th is Father's Day! Take advantage of our partner special for both of your parents:
two devices for the price of one, combined with a reduced-price subscription. Learn more about this special in our Shop.