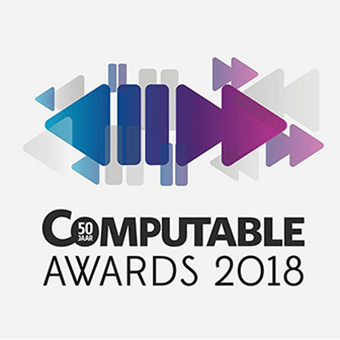 CardioSecur Wins Prize at the Computable Awards 2018
CardioSecur wins together with KPN and Vital10 in the category 'Digital Transformation of the Year' at the Computable Awards 2018
On 30 October 2018, the Computable Awards were presented in Utrecht for the thirteenth time by the magazine of the same name. This year's twenty-one award categories ranged from 'Dutch Start-up of the Year' to 'Best Software Developer' and the prize for 'Best Digital Innovation'. The nominees for each category were selected by the magazine's readers. A jury of experts then decided on the shortlist and the winners were then chosen by the readers of Computable.
CardioSecur, together with KPN and Vital10, convinced both jury and readers this year. The project 'Making a heart movie with the smartphone' won the award in the category 'Digital Transformation of the Year'.
CardioSecur would like to thank its investor KPN and its partner Vital10 for the successful cooperation and express sincere gratitude to Computable, its readers and members of the jury, for this award.