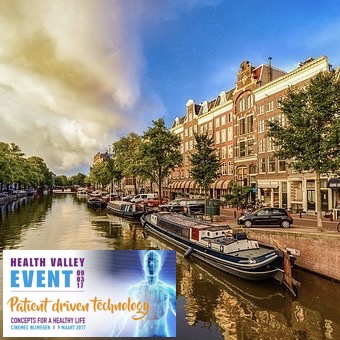 CardioSecur at the Health Valley Event in the Netherlands
March 7th, 2017
CardioSecur will take part in the Health Valley Event on March 9th at the CineMec in Nijmegen (Netherlands). The event promotes a network for healthcare-driven technological innovations. The Health Valley Event provides a forum for investors and individuals from the fields of economics, public health, science and government to exchange information regarding new healthcare discoveries and innovations.
The focus this year is patient-driven innovations, which are key to providing customers and patients with solutions in a targeted and quick manner.
In addition to specialty lectures, the Health Valley Event offers the ability to discuss diverse topics in small groups, to learn about alternative forms of investment and financing, to develop new ideas in workshops and to network with industry colleagues.
This year the event is targeting an international audience for the first time, with many lectures taking place in English. Approximately 1,400 individuals are expected to attend.
Visit us on March 9th at Stand 52 in the CineMec Nijmegen. We are looking forward to seeing you there!