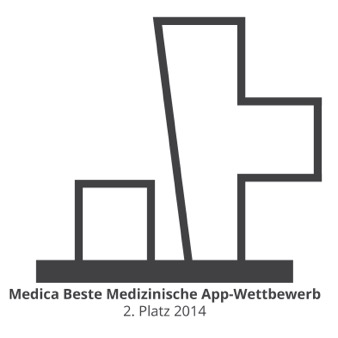 Best Medical App!
We're immensely proud to share with you the exciting news that CardioSecur Active won the second prize as Best Medical App at the world's largest medical trade show Medica in November 2014. A jury of international mobile health experts selected the three best apps at Medica 2014.
The event brought together 50 highly qualified competitors who all demonstrated the capabilities, potential and impressive dynamism of the mobile health industry. A video about the event is available on Youtube.
We're very honored by this recognition that inspires us in our mission to accompany people with heart problems across the world.