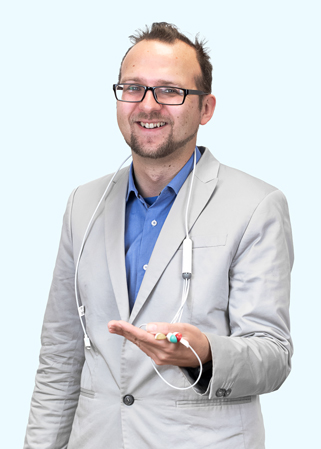 Eduard Lerperger
Eduard joined the CardioSecur team in January 2019 and is responsible for Public Relations and Social Media.

His career in PR began during his studies of English and American Literature at the University of Salzburg, where he also completed his diploma degree with distinction in 2013. After his graduation, he continued to support the English Department with public relations work while also working as a lecturer.

In 2017 he became part of the communications team of a start-up Internet company in Wiesbaden where he gained experience in Online and Social Media Marketing as well as SEO.

In the past Eduard has also been working in various roles for clients such as HarperCollins, Porsche Informatik and the Salzburg Festival.

Contact: lerperger@cardiosecur.com