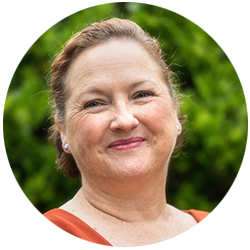 Without CardioSecur Active I would still be undiagnosed.
"For almost five years, I had regular episodes of chest pain-- sometimes stronger, sometimes milder. But the doctors couldn't figure out what was wrong. There was suspicion of myocarditis, but my symptoms became more intense with treatment. The pain was ultimately thought to be stemming from my spine, not my heart. I therefore decided to look for an option to record a (ECG) reading when I had pain, that I could then show my doctor as "proof." I wanted to finally have reassurance for myself. I don't know what was worse-- the pain, or not knowing.
CardioSecur ultimately brought reassurance. With the device, I could record a reading when having pain and transmit the data to my doctor. I finally received the right diagnosis, as well as the appropriate treatment and medications.

I now know how to respond in case of an emergency: if I should call the doctor or drive to the hospital. This is a huge relief mentally. I can definitely recommend CardioSecur, especially for people with cardiac symptoms who are looking for a diagnosis or possibly those who already have heart damage".

Find out immediately if your symptoms need to be treated or not.