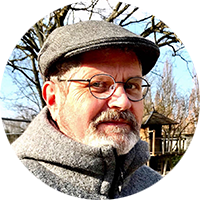 "Using CardioSecur reassures me"
"I was constantly on edge and wanted to give 200%.
Then, suddenly, I started to feel ill, and my doctor referred me to the heart clinic as an emergency patient.
I was diagnosed with heart failure and a complete left bundle branch block.
Luckily, I was admitted to hospital before I had a heart attack.
It was then I realized something had to change. I learned about nutrition and everything you need to be healthy. But still, I lived in fear of a heart attack or my values getting worse.
Thanks to CardioSecur, I can now record my own ECG when I notice a deterioration in my health. And I can do this from the moment the first symptoms occur.
I receive immediate feedback, telling me whether there has been a deterioration or whether there are other causes. I find this very reassuring and it greatly reduces my level of uncertainty and stress.
I am overjoyed and would recommend CardioSecur to any heart patient."