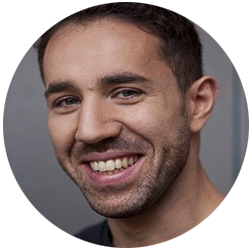 "Truly a worthwhile investment."
"A 12-lead ECG was necessary to diagnose my arrhythmia. However, this was not possible up until now as the arrhythmia spontaneously came and went without me being able to have an ECG recorded at this time. I have already had two ablations without success, as the site triggering the arrhythmia was unable to be localised. A 3-lead long term ECG was of no help in this situation.

CardioSecur made it possible for me to record the events with a 15-lead ECG, which according to my physician, is of high quality.

As the events often occur while exercising, I attach the electrodes before I start exercising so that I can record the events as soon as they occur. This works really well. It is also reassuring to have the ability to check if everything is okay again once the tachycardia has resolved. It is a really great thing. Luckily I discovered CardioSecur on the internet by searching for event recorders. This was truly a worthwhile investment".
Recognize recurrent symptoms after being treated for an arrhythmia and prevent stroke.