Medical diagnostics at its best
ü Easy to apply mobile 12+ lead ECG

ü Only 4 electrodes in reproducible landmark spots across all anatomies

ü Discreet. No need to undress upper body

ü Minimal training (4 min. video)

ü Ultra-light technology (50g)

ü No batteries (plugs into crew iOS devices)

ü Data transmission designed for low bandwidth circumstances

ü Optionally ECG includes lateral and posterior leads (V7-V9, VR3-VR9)

ü App securely distributed to crew iOS devices via MDM

ü ISO 27001, 27002, 27018 compliant infrastructure for secure data processing

ü Approved class IIa medical product
CardioSecur Aviation was developed in close cooperation with airlines. The result is an outstandingly easy-to-use and ultralight iOS-based 12+ lead ECG. The small number of electrodes attaching to the body in landmark spots - reproducible across any human anatomy - make CardioSecur superior in use to any other 12-lead ECG system offered in aviation. It is the very reason why CardioSecur Aviation contains costly training for airlines to a minimum. A mere 4 min. instructional video tutorial has proven to be sufficient. An incomparable cost advantage for airlines working with CardioSecur.
CardioSecur Aviation is subtle in use due to its small size and app-based operation on existing crew iOS terminal devices. Crew are enabled to put their full attention to the passenger's wellbeing and not the technology. This is particularly important for guests from geographies that highly value discreetness and personal integrity.
*Product not available in the US
A game changer in ease of use – making inflight ECGs "kinderleicht"
Comprehensive 12+ ECGs can be recorded easily and discreetly by crew members in only 2 minutes.
1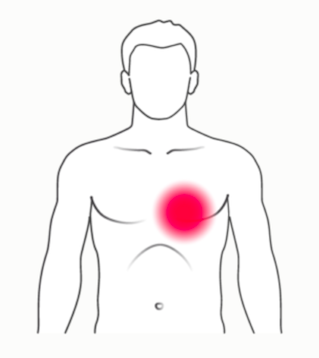 A passenger shows cardiac symptoms.
2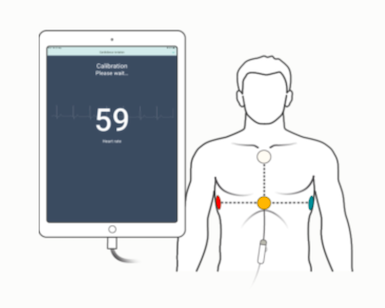 Cabin crew records a 12+ lead ECG with only 4 electrodes in reproducible landmark spots on the upper body.
3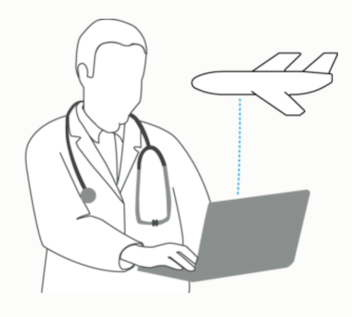 App-based transmission to the airline designated 24/7 ground medical service, providing feedback to pilots.
Integration to ground medical services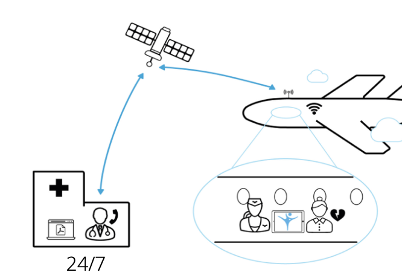 ECG data is generated in the intuitive CardioSecur Aviation app workflow and automatically transmitted to the airline designated ground medical service. Multiple recipients are possible. ECG data sets are optimized in size to ensure transmission also in low bandwidth circumstances. Feedback from ground medical service can thereby reach pilots in the shortest possible time.

In addition, CardioSecur Aviation allows doctors on board, regardless of WIFI connectivity at the time, to resort to the in-app expert mode to view the live 12+ lead ECG. Doctors in the cabin thereby can support the process or perform monitoring of a passenger with serial readings during flight continuation.

We put extensive attention to develop a system that supports existing airline workflows seamlessly. CardioSecur Aviation allows for local API integration with ground medical service apps already implemented by airlines.

Comparative table
Incumbent systems vs CardioSecur Aviation
| Points of comparison | Incumbent system | CardioSecur Aviation |
| --- | --- | --- |
| Intuitive handling (crew acceptance) | Low | High |
| Crew training cost | High | Low (4 min. video) |
| In-use focus on passenger vs. technology | Technology | Passenger |
| Discreetness of use (cultural sensitivity) | Low (undress complete upper body) | High (electrodes slipped under shirt) |
| Integration to ground medical service apps (local API) | No | Yes |
| Bandwidth need for data transfer | High | Low (1 ECG = 350kb) |
| Battery | Yes | No |
| Relative kerosine consumption (system weight) | High | Low (50g) |
| Service incl. replacements & system inspection | No | Yes |
| Pricing models tailored to OPEX, CAPEX preference of airline (cash flow benefit) | No | Yes |