CardioSecur embodies cutting edge technology empowering medical professionals and organisations to deliver unrivalled ECG services in use cases where mobility and communication count.

Comprehensive 12-lead ECG data is one of the most important but hardest to obtain vital parameters in remote and out-patient settings. Dissolving medical data blind-spots and bringing 12+ lead ECG analysis competence to places they have never been before, is crucial for improving patient pathways and therapy management efficacy. CardioSecur supports your analysis networks with dedicated ISO 27001 compliant platform infrastructure.

CardioSecur tailors its solutions to your workflows, ranging from in-app bi-directional end-to-end communication, secure local APIs integrating with your medical app to server-to-server integration options.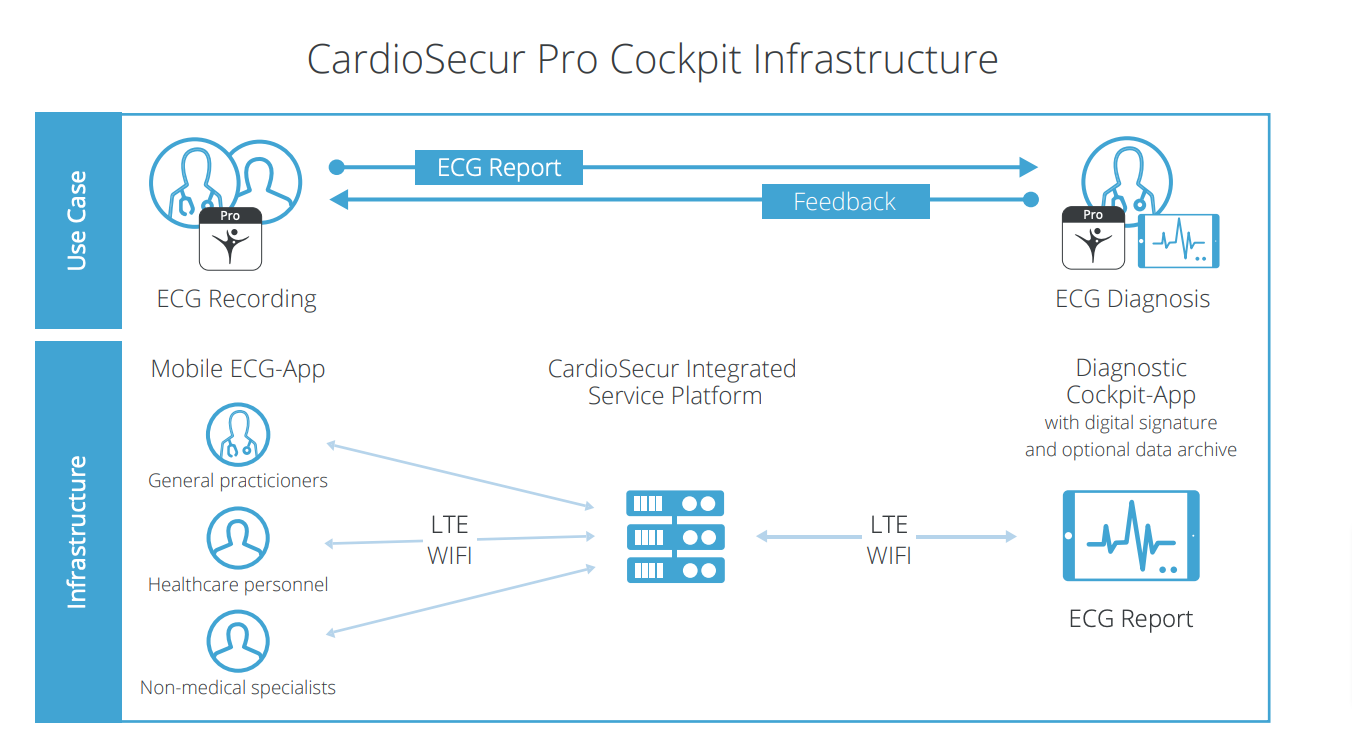 Supports a fully iOS app-based workflow with bi-directional end-to-end communication between the 12+ lead ECG recording entity and the ECG analysing center or network.

Ideal for supporting local physicians, paramedics, pharmacists who seek 12+ lead ECG interpretation feedback for their patients and customers.

CardioSecur S2S Integration
Integrating comprehensive 12+ lead ECG data with your proprietary biosginal analysis platform also in raw data format for further processing and maximum information security.
Ideal for organisations operating their own mHealth platform with multiple medical biosignals including ECG data and requiring highest information security protection.

Enhances your proprietary medical apps with cutting-edge, easy to use 12+ lead ECG technology via local API on iOS terminal devices.
Ideal for mHealth organisations positioning their medical app with ECG capability as workflow centerpiece and utilising exclusively local data transfer. Ensures non-cross border health data processing.