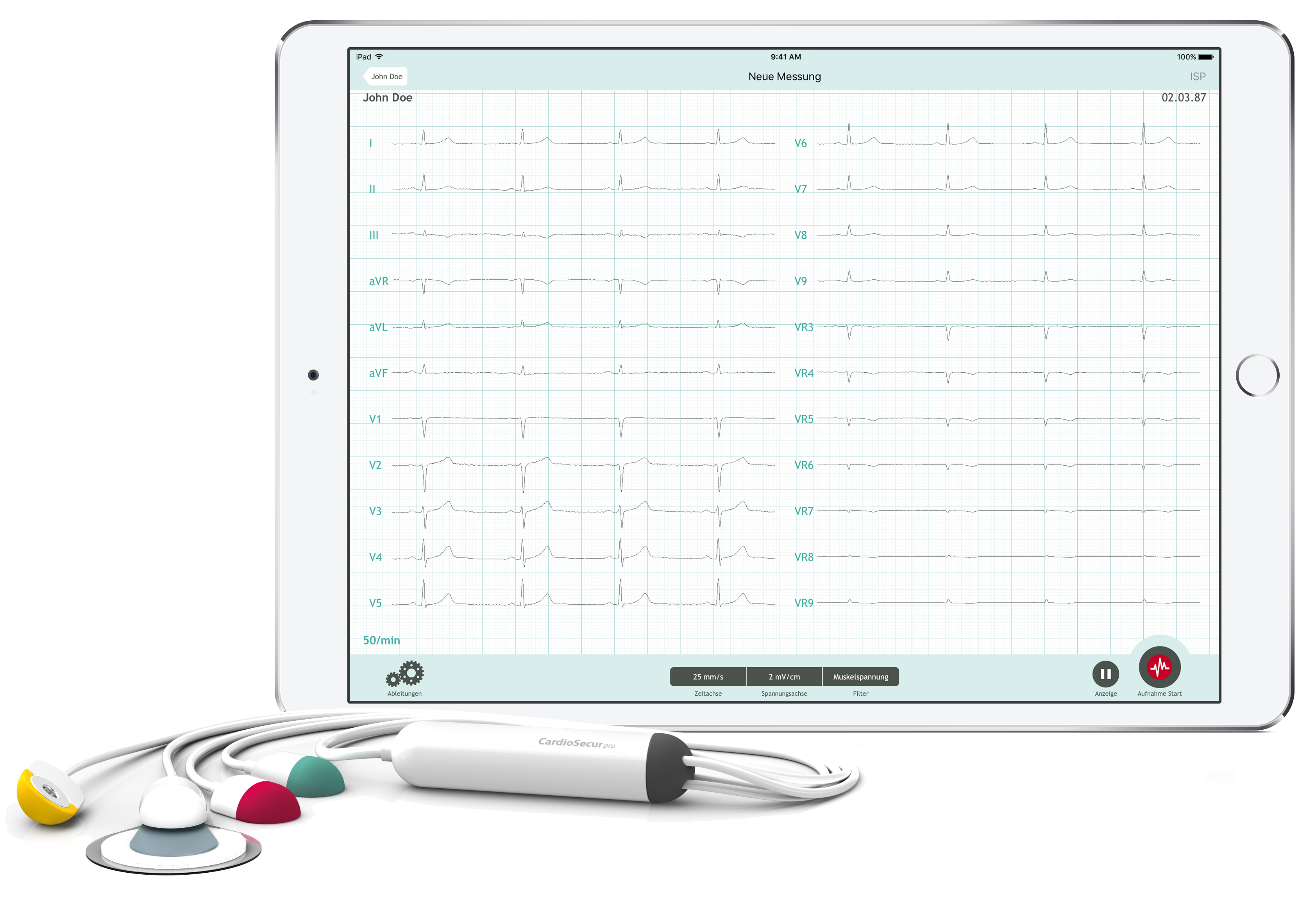 Instant 12+ lead ECG directly in your medical app workflow
Organisations providing app-based medical services often seek to include comprehensive 12-lead ECG data in their portfolio. One of the most important biosignals for professional health assessments.

CardioSecur Pro 12 and CardioSecur Pro 22 are clinically proven to be the easiest to use 12+ lead ECGs in the world. No matter where your medical iOS app comes into action, CardioSecur will enhance your services in any remote and central setting.

CardioSecur Local API enables you to generate 12+ lead ECG data easily within CardioSecur from an external app. After the measurement is completed, the data is transmitted to the invoking app either as a PDF or as raw data. Data transfer is very secure and prevents unauthorized access. Local API enables you to program your own workflows and thus effectively adapt functions to your needs. ECG data is processed entirely on the recording end device. This allows you to customize the data flow after ECG recording. No third-party servers are used.

Implement unrivalled in-app user experience and comprehensive ECG data
• Supports your iOS app-based medical services seamlessly
• ECG recordings performed with the easiest to use 12+ ECG in the world: CardioSecur Pro
• Unrivalled user experience
• Data transfer via iOS local API
• No data processing to external servers or cross border environments
• Perfectly adapts to your app workflows
• Compliant with international information security and medical device standards (ISO13485, ISO27001, EU-GDPR)
• Technology Made in Germany